Welcome to the links section of the Metal Command Show. Below are some links to many bands, labels and companies. I decided that I will feature some of the projects and stuff that I am involved and interested in as well as some of the good local companies, bands, festivals, labels and radio shows in the area.
WBWC is the home of the Metal Command show since it's inception back in 1998. Founded in 1958 WBWC is the first totally student funded and operated radio station in the USA. I have hosted the show here for a long time and it has become my home since then.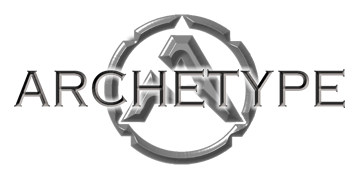 Archetype is a progressive metal band that I currently sing in. We plan on having our new album out sometime in 2012!!!
Axemaster is the band that I just joined back during the summer. We have been hard at work writing a new album. Axemaster has a very devout followiing and a long history in the metal world. We have some killer music coming out so stay tuned as I am in the process of designing a new website for the band!

Check out the Official Website of Helloween! I worked with them and ran their website from 1998 until around 2005/2006 and they are still good friends of mine and I am still a huge fan of their music!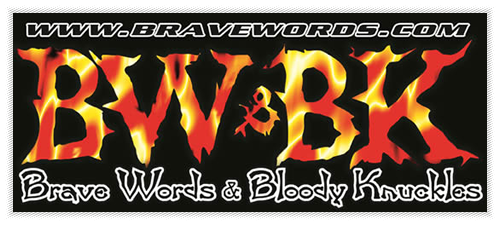 Brave Words and Bloody Knuckles is your one stop source for everything heavy metal! Tim Henderson and company have always supported the Metal Command Radio show over the years!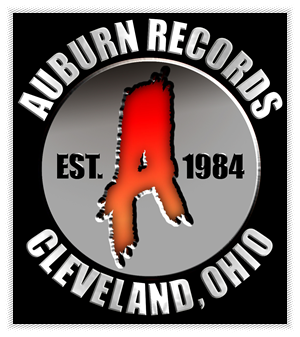 Auburn Records was formed in 1984 by Bill Peters who has also hosted the Metal On Metal Radio show on 88.7 WJCU for over 30 years!!! (http://www.wjcu.org). Bill and all of the bands on his label have been mainstays in the local Cleveland metal scene for almost 30 years!! Bill is one of 3 Metal DJs on Friday nights along with myself and Dr. Metal. Between all of us there is metal on from 5pm-1am EST every Friday night in Cleveland!
Auburn is still putting out some great releases by some talented bands here in the Cleveland area so check out their website and all of the bands on their label!.
Bands like Shok Paris and Breaker are big favorites of mine on Auburn!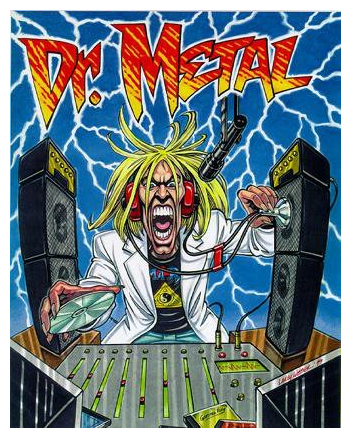 Dr Metal has hosted his Metal Meltdown show for the better part of 14 years now. I actually got my start with him when I would come out and hang out with him when he first started his show at WJCU. He has since moved to 91.1 WRUW (http://www.wruw.org) and can be heard every Friday 5pm-7pm EST!
Dr Metal is also in the process of making a new website for his show.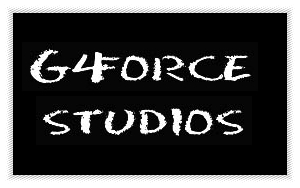 Joe Kleon has been a mainstay in the music scene for many years both in radio and as a photographer. In fact his live concert photos are some of the best I have ever seen and he is truely one of the most talented people in the Cleveland area. Don't believe me then check out his website and the high quality of his work speaks for itself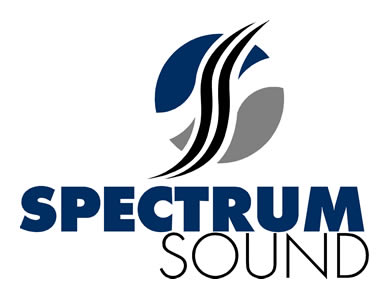 Tony Alberts has become one of the best live recording soundmen in the Cleveland area. Tony specializes is both live and remote recording. Working with many artists both local and national Tony is a killer sound guy and great at recording live bands in concert. Definitely one of the best in the midwest!!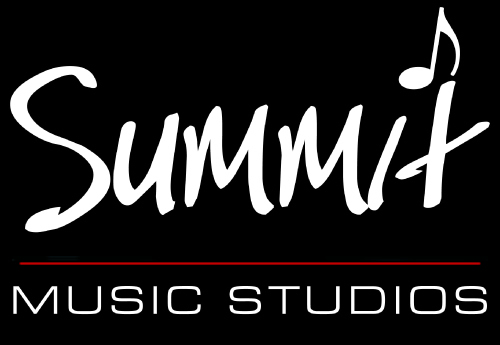 Summit Music Studios is a music school and recording studio started by Archetype guitarist Chris Matyus. Now only does he have various teachers who teach multiple instruments but he also teaches guitar and has a full recording studio to record full length albums or demos.
It's a very nice place for beginners to pros from kids to adults to learn music and their instruments. As well as those looking for a killer sounding album!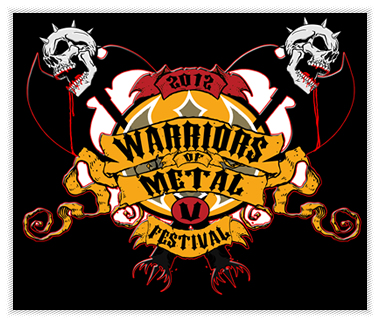 The Warriors of Metal Festival is an up and coming festival right here in Ohio. Each year the lineup of bands is killer however they are also doing a lot to improve the fest from when it first came into being a few years ago.
There are lots of great bands ome well known and a lot of awesome underground metal playing at this fest!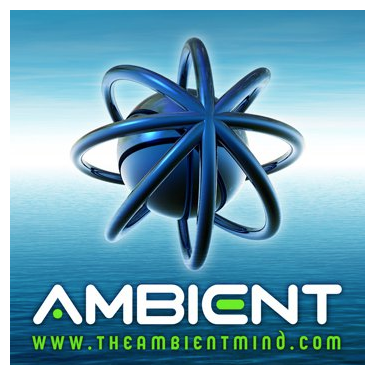 Scott Mosher is one of the best artists in the business. Whether it's a website, album cover, logo, business card, a flyer or photo touch ups he's da man when it comes to graphics design!
RECORD LABELS
AFM RECORDS
NUCLEAR BLAST RECORDS
CENTURY MEDIA RECORDS
THE END RECORDS
NIGHTMARE RECORDS
THE LASERS EDGE/SENSORY RECORDS
MAGIC CIRCLE MUSIC
FRONTIERS RECORDS
SPV
METAL BLADE
METALVILLE
CRUZ DEL SUR
ROADRUNNER RECORDS
RADIO STATIONS
WBWC 88.3
WJCU 88.7
WCSB 89.3
WRUW 91.1
RESOURCES AND FESTIVALS
THE AMBIENT MIND
BLABBERMOUTH.NET
MADD PRODUCTIONS
INTROMENTAL MANAGEMENT
BOTTOMROW MANAGEMENT
PERPETUAL MOTION PMX2
PERPETUAL MOTION POWERZONE
PROGPOWER USA
PROGPOWER EUROPE
WACKEN OPEN AIR
HEADBANGERS OPEN AIR
70,000 TONS OF METAL CRUISE
BANG YOUR HEAD FESTIVAL
KEEP IT TRUE FESTIVAL
BANDS:
ACDC
ACCEPT
ADAGIO
ANACRUSIS
ANDROMEDA
ANGEL WITCH
ANGELS OF BABYLON
ANGRA
ANNIHILATOR
ANTHRAX
ANTITHESIS
ANUBIS GATE
ARCH/MATHEOS
ARENA
ARMORED SAINT
ARTCH
ARTILLERY
ASTRAL DOORS
AT NO END
AT VANCE
AVANTASIA
AXXIS
AYREON
BEAUTIFUL SIN
BELLADONNA
BEYOND TWILIGHT
BLACK SABBATH
BLAZE BAYLEY
BLIND GUARDIAN
BLOODBOUND
BRAINSTORM
BRUCE DICKINSON
CAGE
CAIN'S OFFERING
CHARRED WALLS OF THE DAMNED
CHRIS CAFFERY
CIRCLE II CIRCLE
COMMUNIC
CORONER
CREATION'S END
CRIMSON GLORY
CYNIC
DC COOPER
DARK ANGEL
DARK WATER
DAVID READMAN
DEATH ANGEL
DEEP PURPLE
DEF LEPPARD
DEMONS AND WIZARDS
DESTRUCTOR
DIO
DOFKA
DOKKEN
DOMINE
DORO
DREAM EVIL
DREAM THEATER
DUBLIN DEATH PATROL
EDGUY
ELDRITCH
ETERNAL LEGACY
EUROPE
EXCITER
EXHORDER
EXODUS
FALCONER
FATES WARNING
FEAR FACTORY
FIFTH ANGEL
FIREWIND
FLOTSAM AND JETSAM
FOOL'S GAME
FORBIDDEN
FRAMESHIFT
GAMMA RAY
GRAVE DIGGER
GRIP INC
GUILT MACHINE
GUNS N ROSES
HALFORD
HAMMERFALL
HEATHEN
HELLOWEEN
ICED EARTH
IMAGIKA
IN FLAMES
INDESTRUCTIBLE NOISE COMMAND
INMORIA
IRON MAIDEN
IRON SAVIOR
JACKYL
JADED HEART
JAG PANZER
JAMES LABRIE
JON OLIVA
JORN
JUDAS PRIEST
KAMELOT
KIP WINGER
KOTIPELTO
LABYRINTH
LEATHERWOLF
LICK THE BLADE
LIEGE LORD
LIONS SHARE
LIZZY BORDEN
LOST HORIZION
LUCA TURILLI
MACHINE MEN
MALICE
MANOWAR
MANTICORA
MASTERPLAN
MEGADETH
METAL CHURCH
METALIUM
METALLICA
MICHAEL KISKE
MNEMIC
MO RAGE
MOB RULES
MORGANA LEFAY
MOTLEY CRUE
MOTORHEAD
NEVERMORE
NIGHTINGALE
NIGHTWISH
NOCTURNAL RITES
ONSLAUGHT
OVERKILL
OZZY OSBOURNE
PAGANS MIND
PATHOSRAY
PERSUADER
PHARAOH
PINK CREAM 69
PLACE VENDOME
POWERGLOVE
PRETTY MAIDS
PRIMAL FEAR
PROTOTYPE
PSYCHOSIS
QUEEN
RAGE
REBELLION
REDEMPTION
REDKEY
RHAPSODY OF FIRE
ROB ROCK
RUNNING WILD
SACRED REICH
SAVAGE CIRCUS
SAVATAGE
SAXON
SCAR SYMMETRY
SCHEEPERS
SEBASTIAN BACH
SHADOW GALLERY
SHAMAN
SHATTER MESSIAH
SHOK PARIS
SILENT FORCE
SINERGY
SINNER
SIXX AM
SKID ROW
SKYCLAD
SLAYER
SOILWORK
SONATA ARCTICA
SONS OF LIBERTY
SPIRITUAL BEGGARS
STAR ONE
STRATOVARIUS
SYBREED
SYMPHONY X
SYMPHORCE
TAD MOROSE
TANK
TESLA
TESSERACT
TESTAMENT
TIM RIPPER OWENS
TONY MARTIN
THE TREMENDOUS
VAN HALEN
VANDEN PLAS
VENOMIN JAMES
VICIOUS RUMORS
VIRGIN STEELE
VOLBEAT
VOODOO CIRCLE
W.A.S.P.
WARREL DANE
WHITESNAKE
WINGER
WOLFSBANE
XENTRIX
YNGWIE MALMSTEEN